Tiny Tigers
Ages 3 1/2-6
In addition to our internationally recognized "Karate for Kids" program, we offer the Taekwondo for Tiny Tigers program. The "Tiny Tigers" program was developed specifically for preschool ages children ages 3 1/2 to 6. This program offers children a strong foundation in essential character qualities such as courtesy, respect, and discipline. In addition, the program is designed to improve children's motor skills and enhance their ability to pay attention and follow directions. All classes are taught using the most safe, fun, and exciting instruction methods available for this age group. This program works in conjunction with the "Karate for Kids" program, thereby emphasizing the same important monthly themes and value system.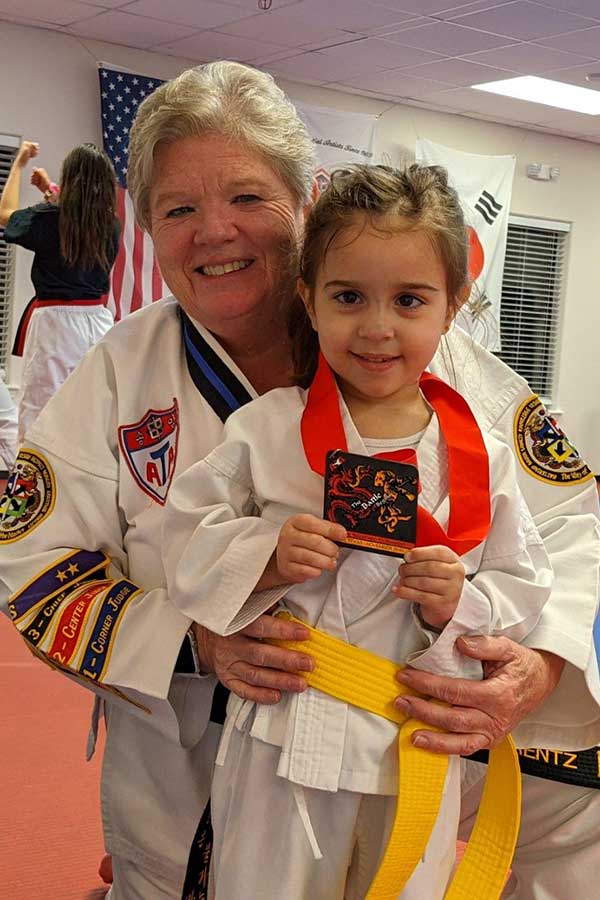 The Benefits Of Martial Arts
Just like the "Karate for Kids" program, "Tiny Tigers" have their own unique victory patch and "Victory Stars." Stars are earned in the same way as the "Karate for Kids" program, with slight modifications in recognition of the preschool age of the child. Four different colored victory patches are available to accommodate all the stars that can be earned by a high achieving "Tiny Tiger." Except for the logo, the four victory patches of the Tigers are the same as the "Karate for Kids" patches. Upon graduation from the "Tiny Tigers" program into the "Junior" or "Big Kid" program, Tigers are rewarded by the opportunity to wear the "Big Kids" or "Karate for Kids" patch.
Self Defense
When the speed and power developed through Taekwondo is used in a self-defense situation against the soft vulnerable parts of an attacker's body, the result can be incredible. Taekwondo allows a woman to emphasize many of her natural physicals strengths, such as power in the legs while learning a method of self-defense efficient against a much larger opponent. Knowing you can defend yourself, your confidence will grow. And confidence alone is usually enough to deter potential attackers.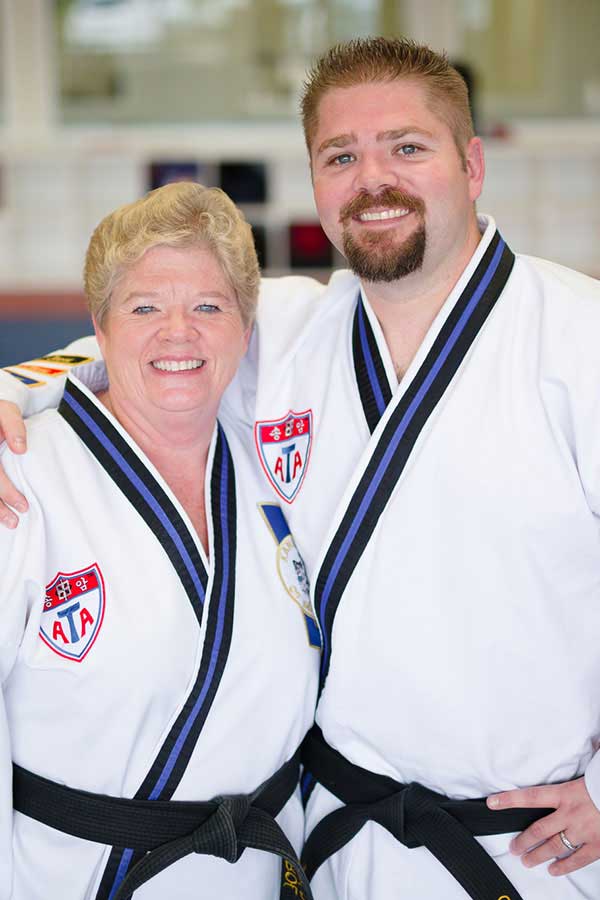 Fitness
The principals of Taekwondo techniques are based on the design of your body. For power you develop the larger, powerful muscles of the torso. The speed of the techniques comes from the fast, agile muscles of the arms and legs. As you progress in Taekwondo you will learn to coordinate this speed and power, and develop a concentration to focus all of your body's strength into a small, hard striking surface like the edge of the hand or the heel of the foot.
Health Benefits
Do you want to live for a long time? If so, enrolling in Taekwondo is a no-brainer. Not only does Taekwondo get martial artists in amazing shape, but it provides them with health benefits that last a lifetime. Taekwondo helps its practitioners reach and maintain a healthy weight, protecting them from a slew of health issues that obesity can lead to, such as diabetes and heart disease. Additionally, Taekwondo is an amazing source of cardio. As students spar and practice their kicks, this martial art utilizes the entire body, gets the heart rate up, and improves cardiovascular health.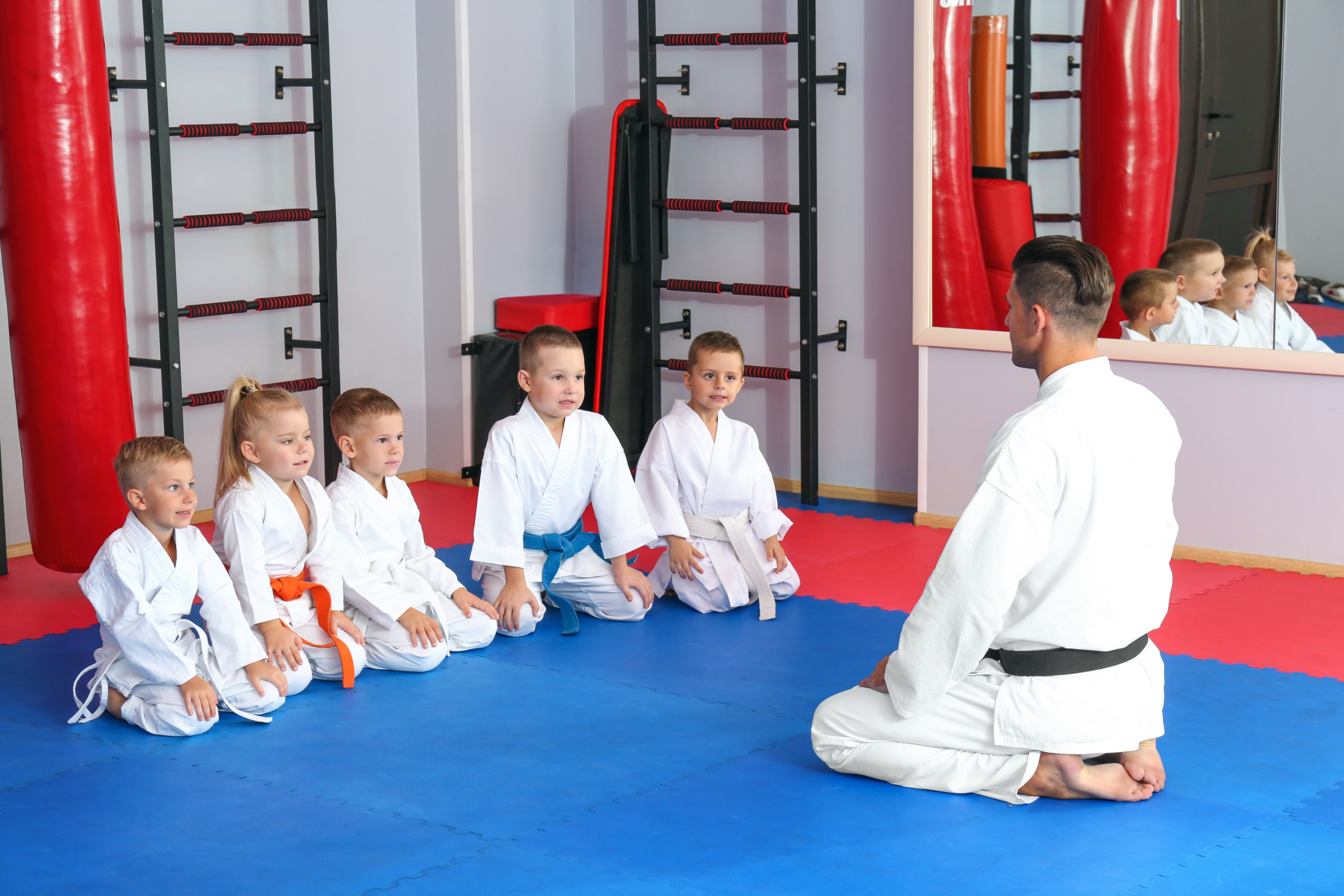 Confidence Building/Good Example
This does not come naturally for many people, but self-confidence can be developed over a period of time. Through Taekwondo, as you accomplish new goals, your confidence level increases. Taekwondo instills a sense of discipline and self-confidence that can carry over to all aspects of your life.
Mental Benefits
There are countless sports and workouts out there to choose from. Why Taekwondo?
Unlike other exercises, the martial arts focus on the mental just as much as the physical. At [insert school name], we believe that Taekwondo makes life better. In our teen and adult Taekwondo class, we promote values that go far beyond the dojo. From increased focus, to stress relief, to an upgrade in confidence, you will experience the benefits of Taekwondo at home, at work, and in your friendships and relationships. [Insert school name]'s Taekwondo instruction will help you escape the worries of everyday life – decreasing anxiety, improving depression, and boosting your overall mood.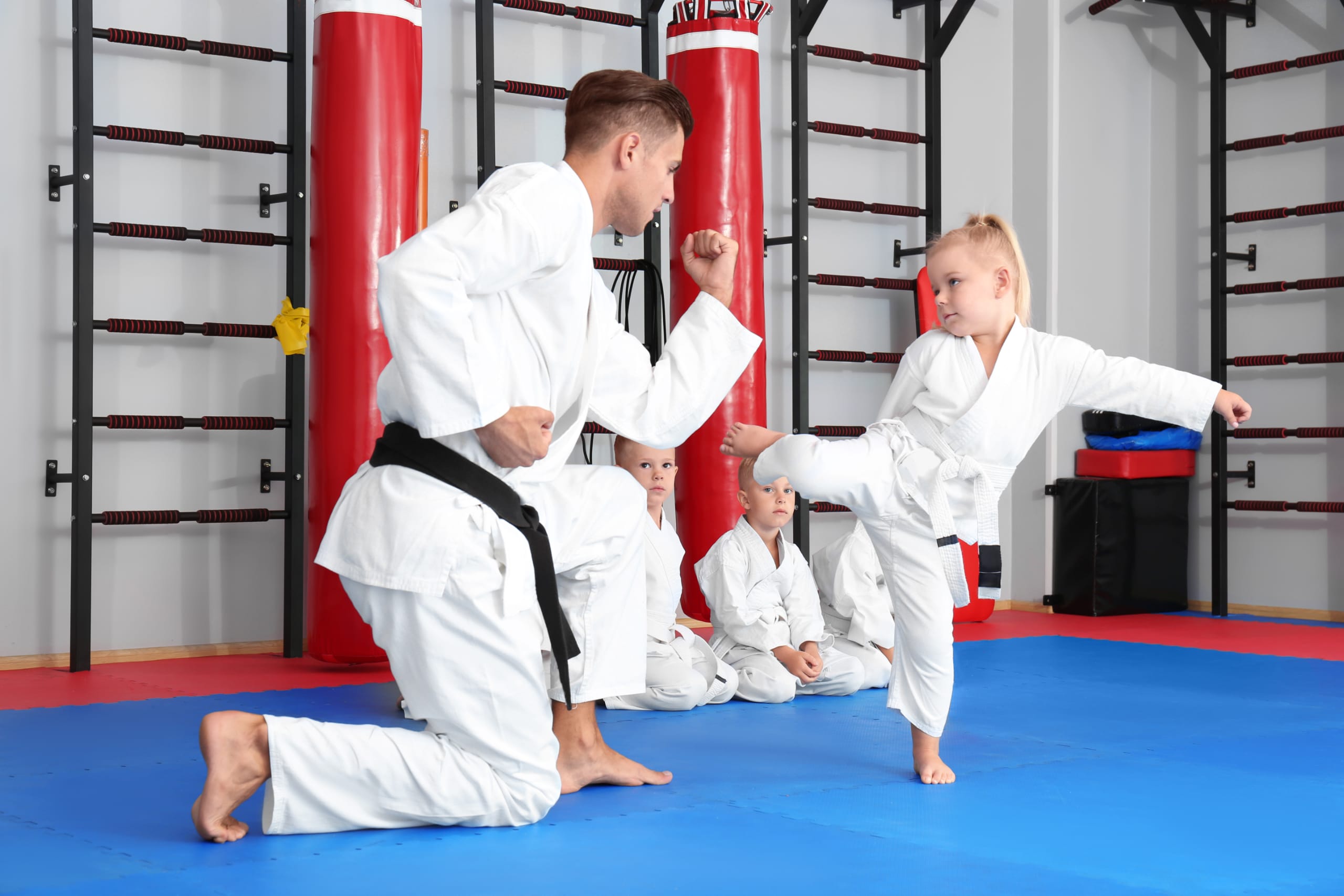 Community
In Martial Arts, students are taught how to help each other out in class. Whether that is to help hold boards to break or targets for you to kick to even being sparring partners. By creating a bond of trust and reciprocation, you and your sparring partner can then practice various striking combinations on each other and see how to make them work. Members at Katy ATA Martial Arts have become close friends and help each other reach their goals.
Rank System
The rank and testing system used by the "Tigers" is slightly different than that of the "Karate for Kids". "Tigers" can earn six collectable animal patches to display on their belts as follows: The Tiger for orange belts; the Cheetah for yellow; the Lion for camo; the Eagle for green; the Phoenix for purple; and the Dragon for blue. All six patches, as earned, can be displayed on the child's belt.
Try a Free week & Free Uniform Today!